Tuesday, November 21st, 2017
Thursday, November 16th, 2017
Tuesday, November 7th, 2017
Thursday, October 26th, 2017
This Sunday, October 29th at 10:00a.m., join us for Reformation Day worship as we thank God for the life and work of Martin Luther and celebrate the 500th anniversary of the Protestant Reformation.
Following worship, all are welcome to continue the festivities in the Fellowship Hall for an Oktoberfest-style potluck. Bring a dish from your Lutheran heritage to share and invite a friend!
At 3:00p.m., we will gather at St. Mark Lutheran Church, 118 Old York-Hampton Highway in Yorktown, for a special choral worship service featuring music from around the globe and across 500 years of Lutheran history. Don't miss it!
Tuesday, October 10th, 2017
Friday, October 13th at 6:00p.m. come help decide the winner in St. Paul's Chili Cook-off. Tickets for tasters cost $5, kids 10 and under are free. The Cook-off is a fundraiser for the trip to the National Youth Gathering in 2018! St. Paul's would like to thank the County Grill for providing corn bread muffins for this event!!
Wednesday, September 27th, 2017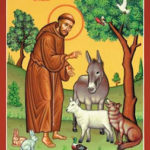 Tuesday, October 3rd at 6:00p.m. on the church lawn, behind the Sanctuary on the Gildner Road side. All creatures, great and small, are invited to come for a blessing. Please restrain animals for their safety and comfort.
Wednesday, September 6th, 2017
Saturday, September 23rd from 8:00a.m. to 2:00p.m., St. Paul's will participate in the Riverdale Community Yard Sale. Bargains galore at the church and throughout the neighborhood. Food and drinks will be for sale at the church. Maps of all participating locations will be available.
The church will be accepting donations of items for the sale starting on Sunday, September 17th. Please call to make arrangements outside of normal office hours (Monday-Friday 8:30-2:30) Please, no clothing, due to space limitations.
Monday, July 3rd, 2017
Sunday school will begin on Sunday, September 17th. The adult class will meet at 8:45a.m. each week. Youth of all ages will meet after worship at approximately 11:45 on the 1st and 3rd Sundays of the month.
Monday, June 26th, 2017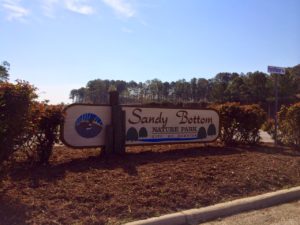 This Sunday, July 2nd at 11:00a.m., join us for our annual Outdoor Worship & Picnic at Sandy Bottom Nature Park, 1255 Big Bethel Road, Hampton. We will meet at the picnic pavilion next to the gazebo and ranger station. Hamburgers, hot dogs, condiments, paper products and cold drinks will be provided. Please bring a side dish or dessert to share, and invite a friend! Our theme is Red, White & Blue for the 4th of July.
Tuesday, June 6th, 2017
Sunday, June 11th , Virginia Lutherans gathered at Roanoke College in Salem, Virginia for Synod Assembly elected the Rev. Bob Humphrey of Muhlenberg, Harrisonburg to be the next Synod Bishop.
We lift up prayers of thanksgiving for the faithful service of Bishop Jim Mauney and his family, and praise God for the past 18 years of ministry together.
We lift Bishop-elect Humphrey and his family. Grant him the wisdom, strength, grace, compassion, sense of humor, and patience necessary to serve.
We lift up Synod Council and newly elected Council and committee members.
We lift up the ELCA as together we serve God and neighbor throughout the world.
We ask God to bless the Virginia Synod and to grant every thing that our Synod may need as we begin this new chapter.
In the name of Jesus Christ, our Savior and Lord. Amen